At Amsterdam with Dr. Stuart Frost - Arizona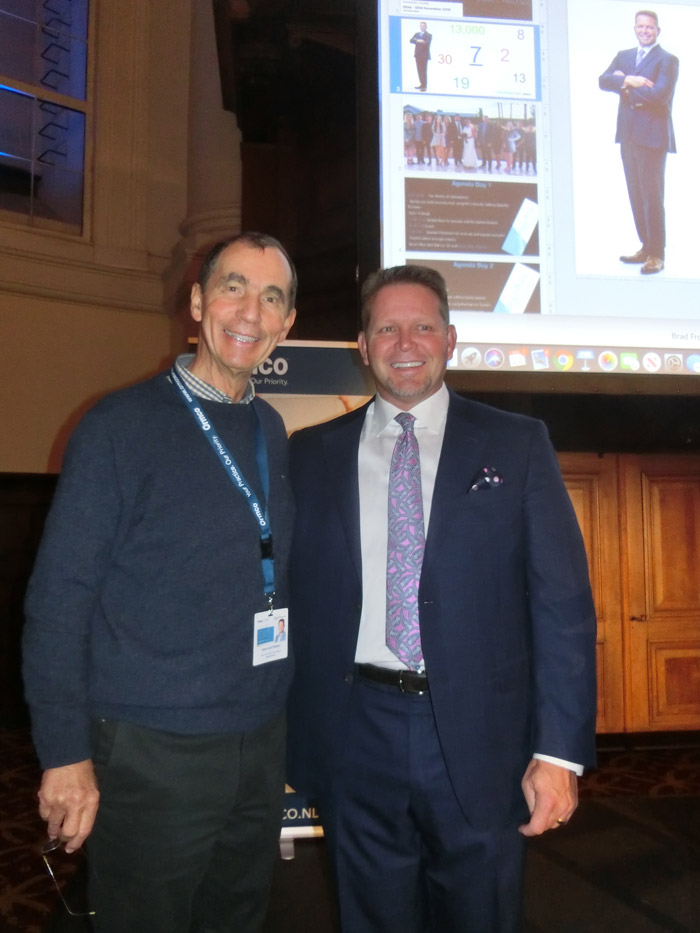 Zirkonzahn - course at Gais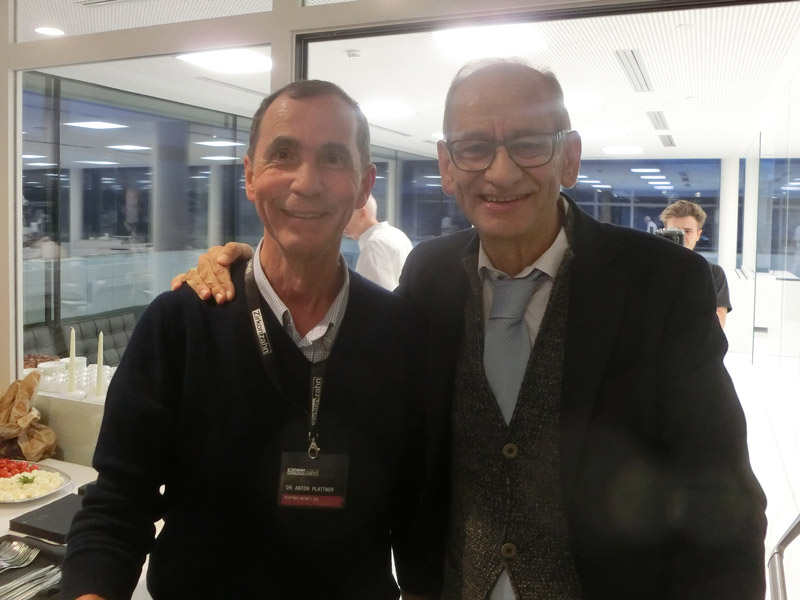 ITI Congress at Riccione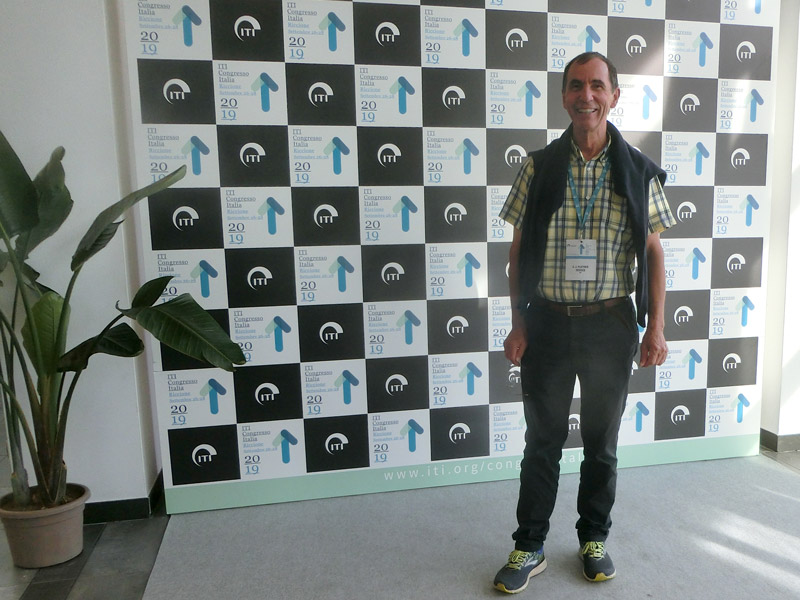 EXPO at Rimini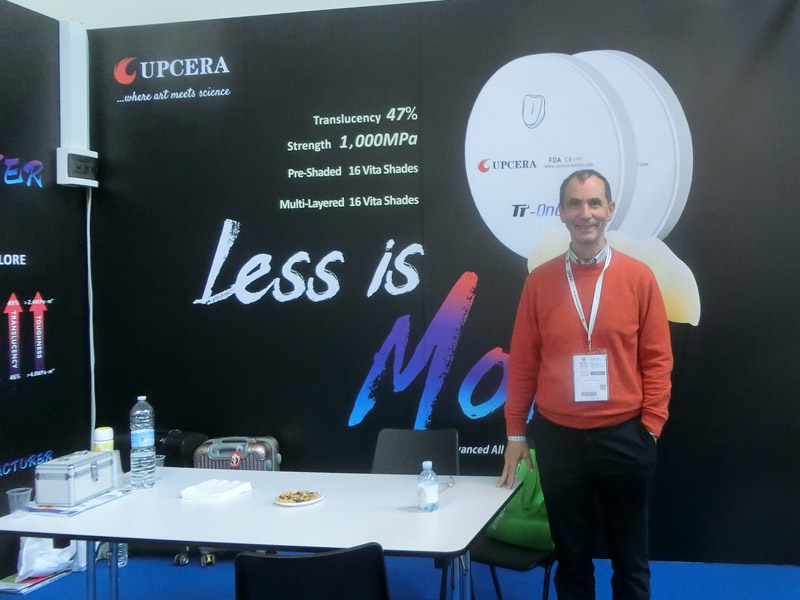 Partecipation to SIDO at Rome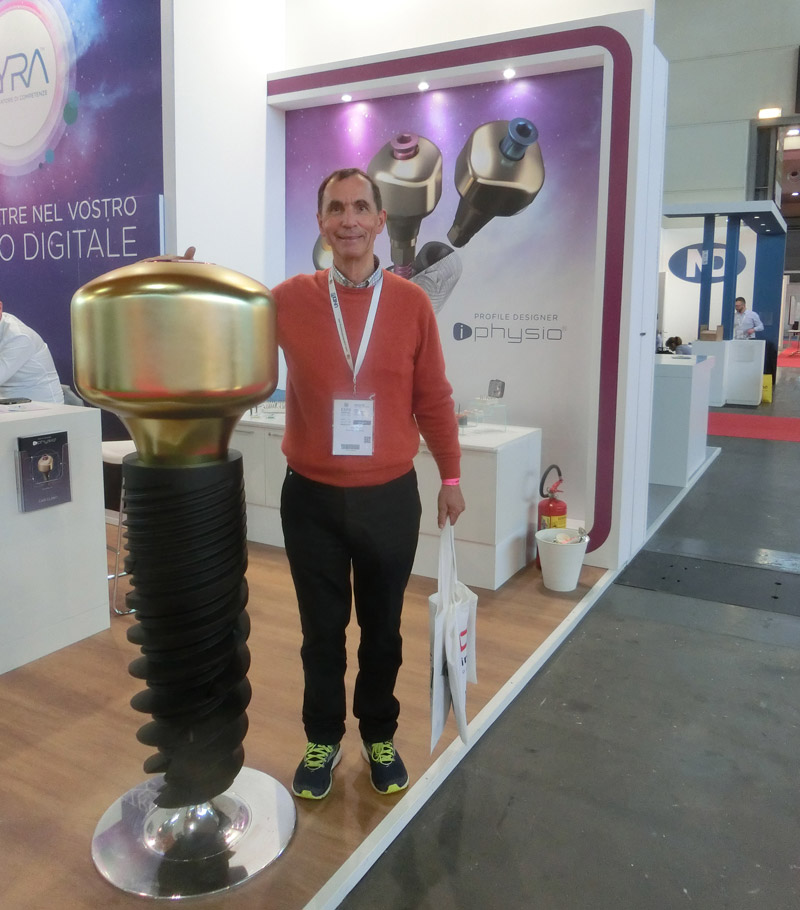 Participation at AAO at Los Angeles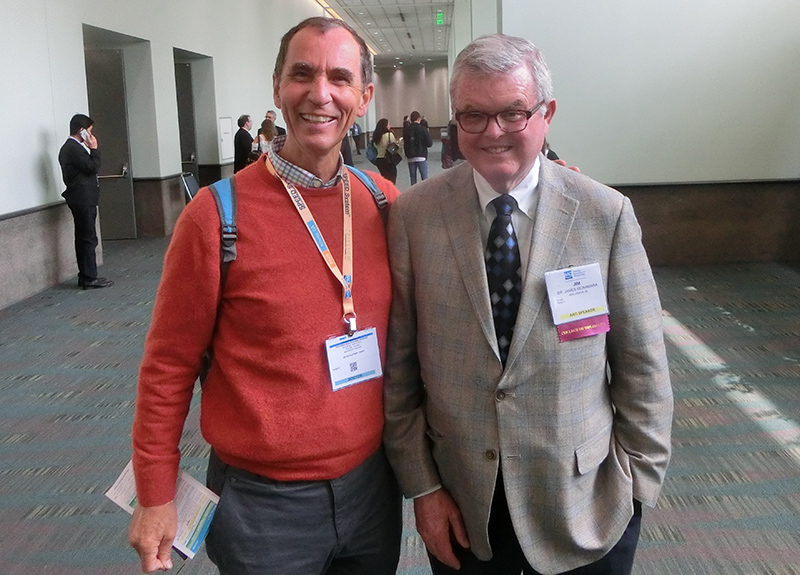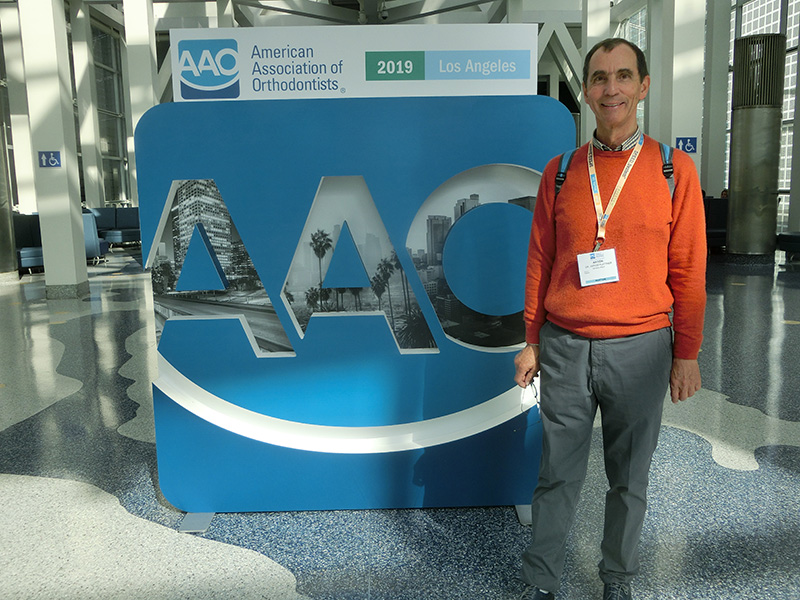 Lecture to worlddentalconference.org at Praha 25-27.3.2019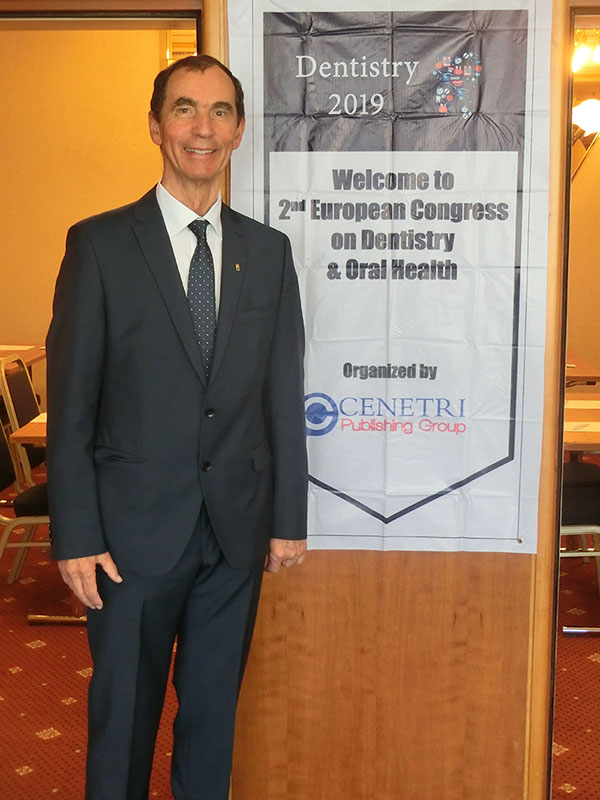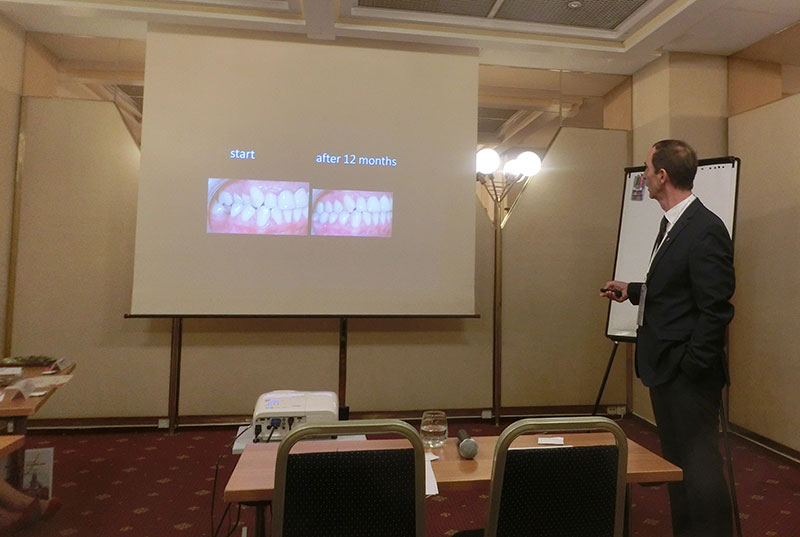 Participation at the Sido Congress in Florence from 11 til 13 October 2018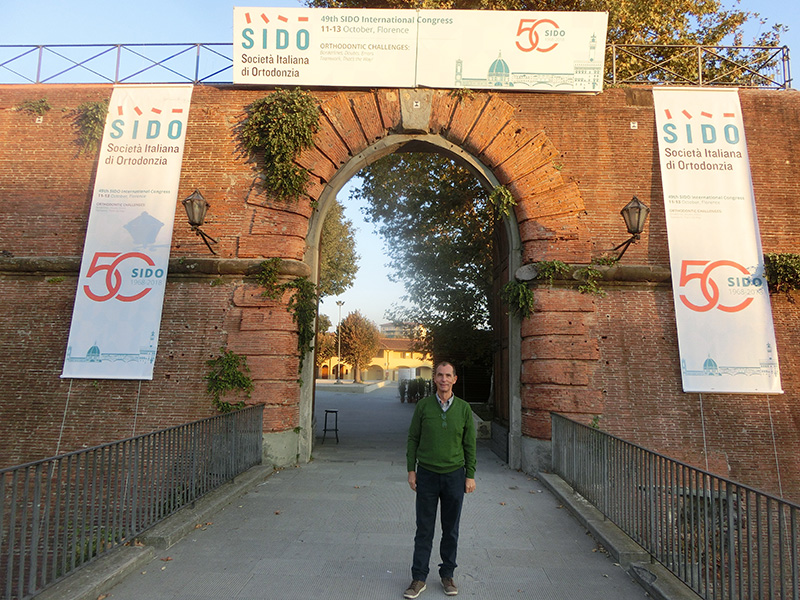 Participation at the Face Symposium in Vienna - 28. til 30. September 2018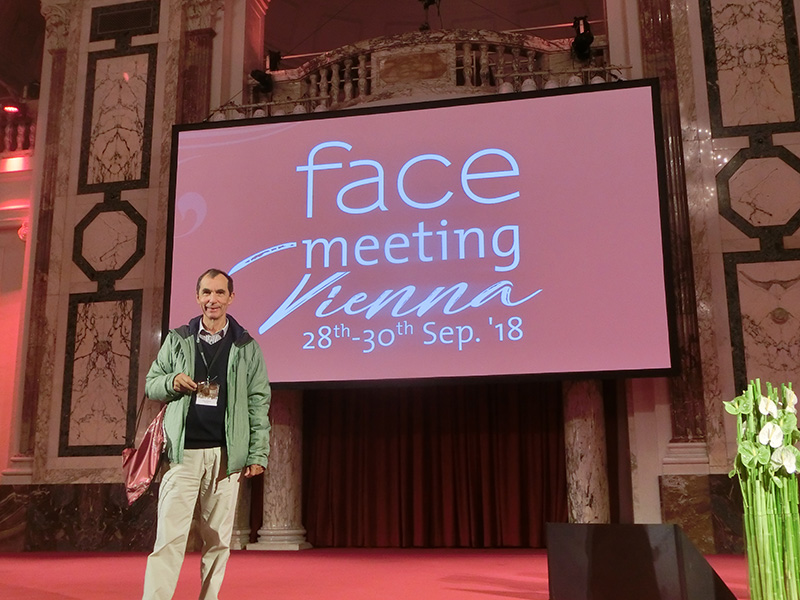 Participation at the Carriere Symposium in Paris - 20. - 22. September 2018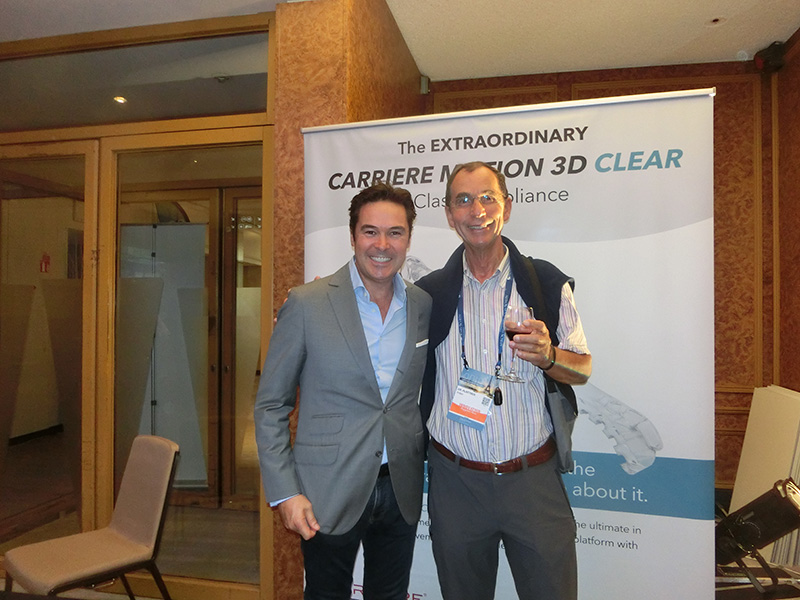 Conference AAO at Washington - april 2018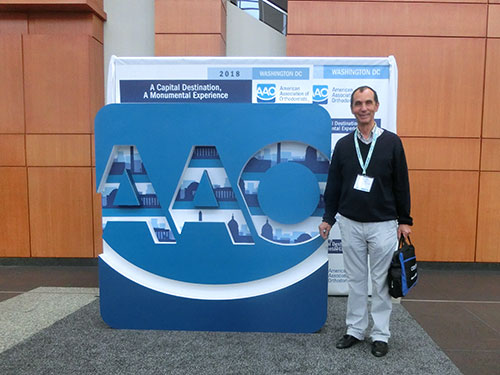 Conference at Napoli - March 2018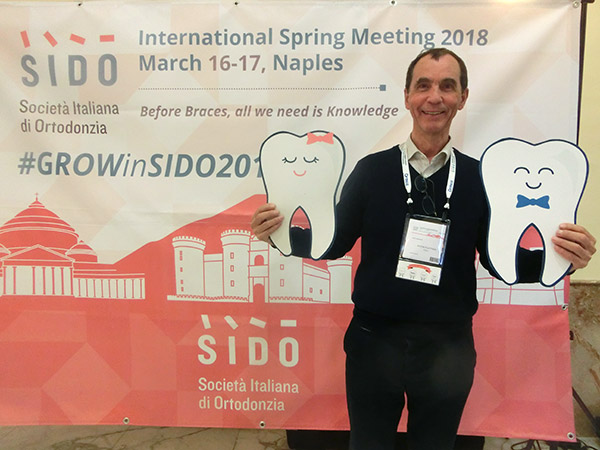 In Bressanone, it is easy for patients to laugh
Interview with dentist Dr. Anton Plattner
Anton Plattner has been working as a dentist in Bressanone for 40 years now and is considered to be a pioneer in the field of minimally invasive treatment of misplacements of teeth and of implantology. Who rests, rusts – that has always been his credo and because of it, he always traveled around the world for training courses and international congresses. Nowadays, he himself is a speaker, who is very sought after. Now, the time has come for him to slow down professionally. He knows, that his patients are in good hands, after all his daughter Julia with her partner Markus, and his son Florian are following in his footsteps.
In an interview with the "SÜDTIROLERIN" the passionate dentist took a look into the past and into the future.
Why did you decide to become a dentist?
At the beginning, I worked as an anesthetist and an intensive care physician at the University Hospital of Innsbruck, where I also completed my training. On the weekends I worked as an anesthetist in Brunico e Vipiteno. All those night shifts bothered me and I felt really overwhelmed. Therefore, when the professor of the dental clinic of that time offered me the possibility to specialize as a doctor, I didn't think twice and immediately quit the well-paid job as an anesthetist. The training to become a dentist was dry, intense and hard. We had to carve teeth out of a plaster block, only later we were allowed to treat real patients. Sometimes, I also thought about giving up, but the years passed quickly and after my graduation in 1981 I opened my first clinic in Bressanone.
Why did you decide to become self-employed? How was the beginning in your clinic?
For me, there were only two options: either a leadership position in the clinic or self-employment. Becoming a senior physician would have taken at least ten more years after my graduation, but as a dentist I could become my own boss after just two years. After my training to become a specialist, I immediately opened my first clinic in the center of Bressanone with my own dentistry included. From the beginning on, I was very successful and I already had a full schedule on my first day, with a waiting list for new patients of six months. My personal happiness with my wife Astrid and my five children, who were born between 1982 and 1992, accompanied me on the job.
Which fields did you specialize yourself in?
In 1993 I specialized myself in implantology, because the demand for it was high. I was able to learn with Prof. Buser from Bern. I then worked with an implant system that is considered to be the best on the market. In 2002 I completed a two-year training regarding teeth and jaw regulation in Vienna, with Dr. McGann from California. After that, I was able to offer my patients the entire spectrum of dentistry.
You can now look back to 40 years of professional experience. What has changed in dentistry?
A lot of things have changed in favor of the patients. 40 years ago, going to the dentist was associated with pain and anxiety. Implantology was still in its infancy. Implants were still a great risk, because the probability of rejection was very high. Nowadays, implants are the standard used for closing a gap in a very short time. Equally, in the field of teeth regulation, there has been made a lot of progress. In the past, it was very complicated, and it was nearly always necessary to extract healthy teeth in order to treat teeth misplacements. The devises used in this time could be seen as torture instruments. Nowadays, teeth regulations are simple and transparent, thanks to the minimally invasive methods. It is now the exception to extract healthy teeth.
What are your goals in your daily work?
My goal is a satisfied patient with healthy teeth. There is a good solution for every problem regarding teeth. The trick is it, to find the right diagnosis and afterwards, to accurately plan the treatment with the help of pictures. In my book, which I also distributed at universities, I described the treatment using the minimally invasive method.
In order to keep up to date, you have participated in countless courses and congresses around the world. Why has that always been important for you?
Training is the key to success. In order to be able to offer the best treatment, you need curiosity and a thirst for knowledge. What has been the best five years ago, is already outdated today.
You are now considered to be an international expert in the field of teeth regulation and are invited to speak at a lot of different congresses, the last of which in Singapore. What did you talk about?
In Singapore, I talked about two cases I worked on myself. Both patients were facing two major jaw operations. I explained how to treat even severe cases of teeth misplacements without risky operations and only using brackets and some other minor tools. At the beginning of February 2018 I participated at a dentist congress in Cape Town, where I also talked about minimally invasive teeth and jaw regulation.
Your daughter Julia and your son Florian both decided to become dentists. Have they inherited their passion for dentistry from you?
I managed to awake in my two youngest children the interest in dentistry. Being a dentist is no easy profession, it needs strength and energy, but if you are able to help someone, then the profession brings a lot of joy and satisfaction. Julia really enjoys orthodontics, she already accompanied me to the world congress in Washington while she was still in high school. Florian is very enthusiastic about oral surgery and implantology, and he re-evaluates his treatment methods with surgeons from all over the world.
What challenges can your young successors expect?
In my practice, I offered all the disciplines of dentistry on my own. In the future, my son Florian will take care of oral surgery and implantology, while my daughter Julia is going to treat crooked teeth and is going to take care of young patients. Her partner Markus will be responsible for fillings, crowns, bridges and prosthesis. In Bressanone, it is easy for patients to laugh, because dentistry will get better and better. I have taught my followers how to avoid making most mistakes and I gave them the secret of minimally invasive dentistry as a gift for the future.
What are your plans for the future?
Nobody can foresee the future, but my goal is to advise my successors regarding diagnoses and treatment plans, exactly like a navigator in a car. A navigation system can be turned on when needed. I will continue to participate in world congresses and to speak in front of others, because my passion for dentistry is going to be with me for the rest of my life. In addition, I would like to continue to travel and to have more vacations with my wife Astrid.
Interview: Barbara Zöll
Participation at the Damonforum - Cape Town, February 2018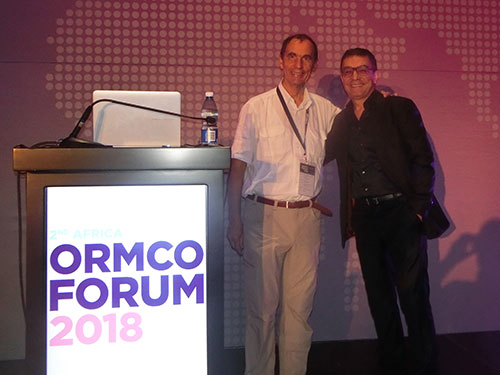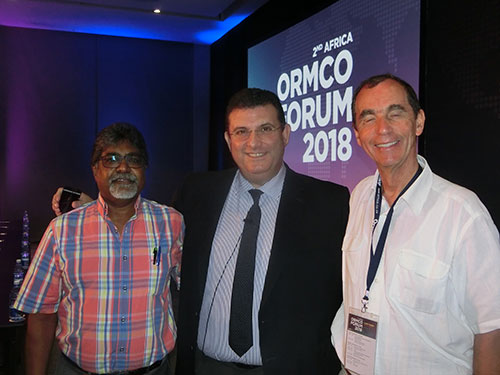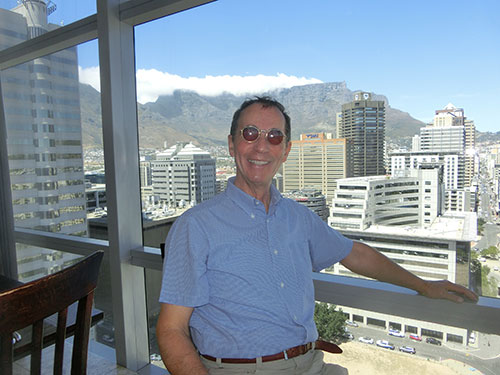 Conference at Singapore - November 2017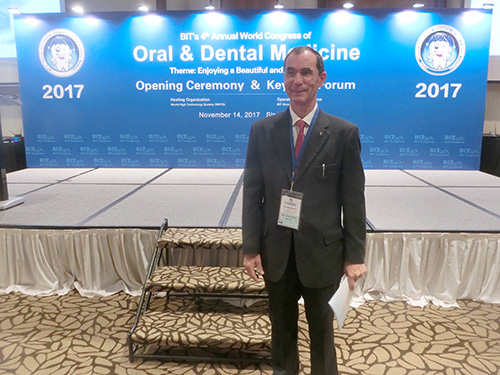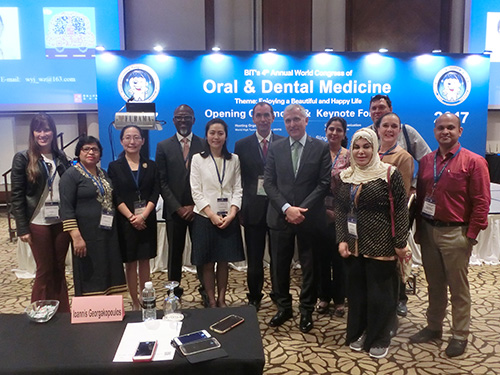 The pioneer
Interview with dentist Dr. Anton Plattner
Orlando, San Diego, Singapore - the dentist Anton Plattner from Bressanone has been traveling around the world for years in the service of dental health and is seen as a pioneer in the area of the minimally invasive treatment regarding the malposition of teeth. He communicates with collegues from all around the world and informs them about the new method at international congresses. In the interview with "Südtirolerin" he talked about the minimally invasive method, his book and about news regarding his dental practice.
You are seen as a pioneer regarding the minimally invasive treatment of malpositions of teeth. As an expert you're traveling around the world in order to share your experience at international congresses. How did you come to this innovative method?
Ten years ago, I participated in he Damon Symposium in Barcelona. Dr. Damon spoke in front of 2.000 orthodontists and explained his innovative method of the minimally invasive treatment. The third picture in his lecture surprised me. He said: "Forget the dogmas regarding the jaw regulation!" Then he showed us, how easy it is to correct even serious defects. There are more than 60 schools that provide methods for the treatment of teeth. I use the method of Dr. Damon and over the years I have also improved it.
What makes your method different from others? Aren't braces always braces?
Unfortunately, many of my collegues are still using the methods of old schools with complicated tools. This means that often healthy teeth are extracted in order to apply braces. Nowadays, healthy teeth should only be extracted if they don't fit the face or if the mouth seems to be too full. It is no longer necessary to extract teeth because of crowding. In November, I am invited to speak in the World Congress in Singapore. There, I'm going to explain how easy it is to treat difficult malpositions without extracting healthy teeth and without risky operations.
You have even dedicated a book to this minimally invasive treatment with the title "Orthodontic System Plattner". What is the purpose of this book?
The lecturers of the universities should read this book. Then, they should pass on my message to the students so that the minimally invasive treatment will be used as the standard method for dental regulation. The book should be a navigator for young orthodontists. We should finally stop using the old methods.
You are always on the road, at the service of your patients and you participate in countless congresses during the year in order to further train yourself, like in Orlando or San Diego. Which news did yo u bring back with you to South Tyrol?
Training is he key to success. I have participated in countless congresses in Italy and abroad and exchanged experiences with other lecturers. By comparing the different methods I learned to separate the wheat from the chaff. I've felt the urge to share my experience and my knowledge, because I'm convinced that the minimally invasive method will spread in no time. I am also delighted, that my daughter Julia, together with her boyfriend Markus, is going to open her own dental practice in January 2018, where she will use my minimally invasive method. My son Florian will support her with minimally invasive implants. I will continue to participate in congresses and to share my knowledge with collegues. It will not get boring. Dentistry is very exciting and every day is like an adventure in the mountains: You need strenght, common sense and a defined goal. Every congress is an enrichment for my practice and a push of motivation to treat patients even better.
Barbara Zöll
Conference at San Diego - April 2017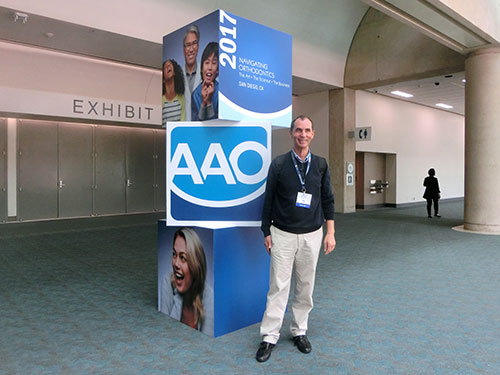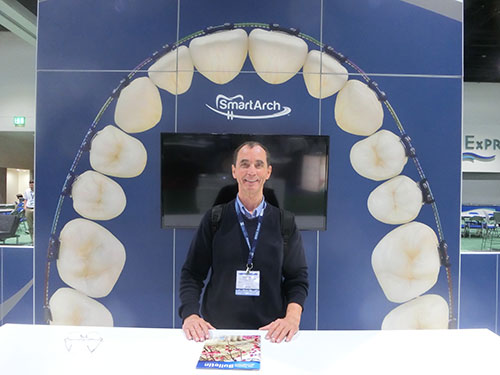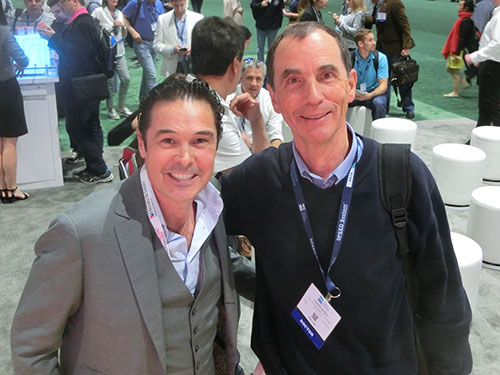 SIDO Conference at Florence
With Prof.ssa Paula Cozza - president SIDO Italia, Rome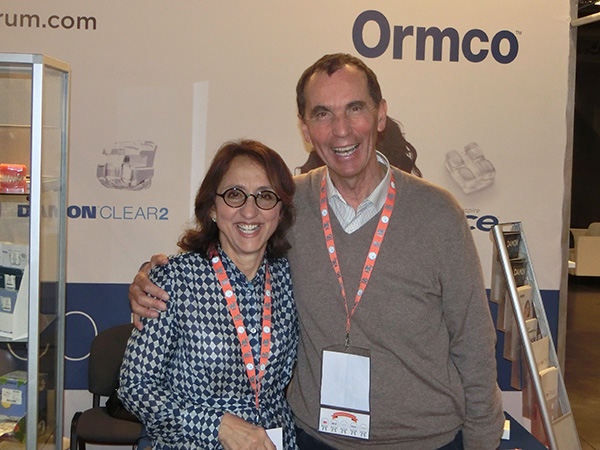 Damonforum 2017 at Orlando with daughter Julia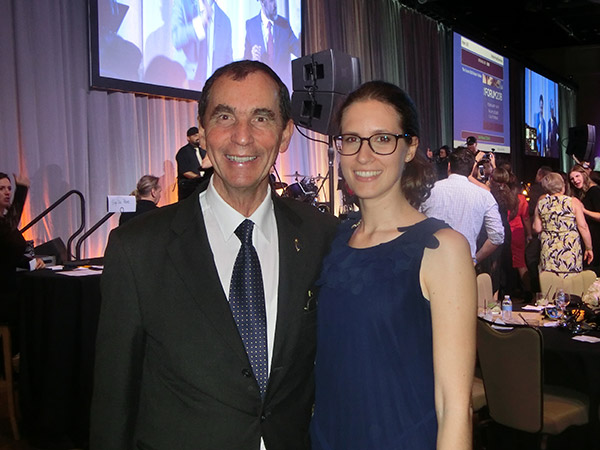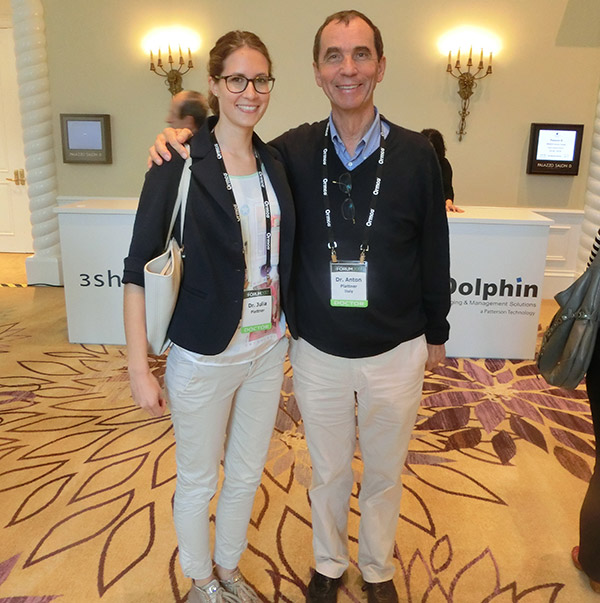 BIT's Annual Global Health Conference 2016 Taiwan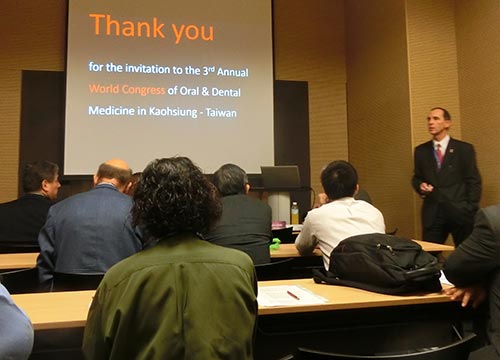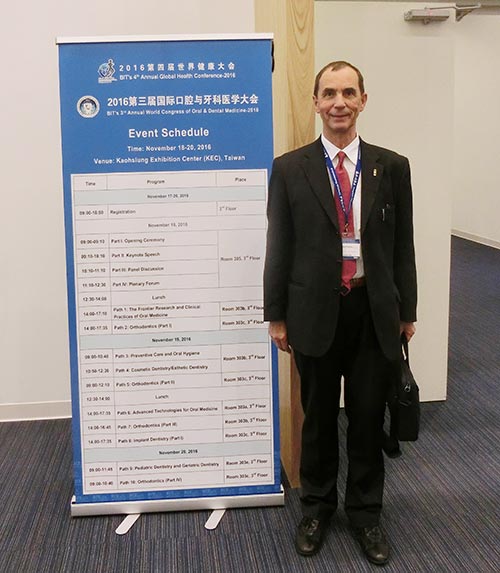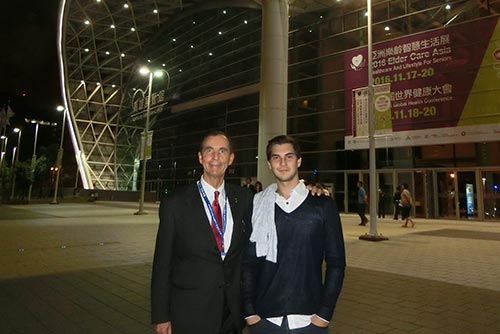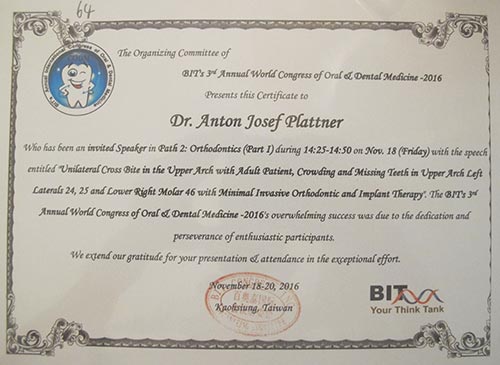 At the AAO Annual Session in Orlando with daughter Julia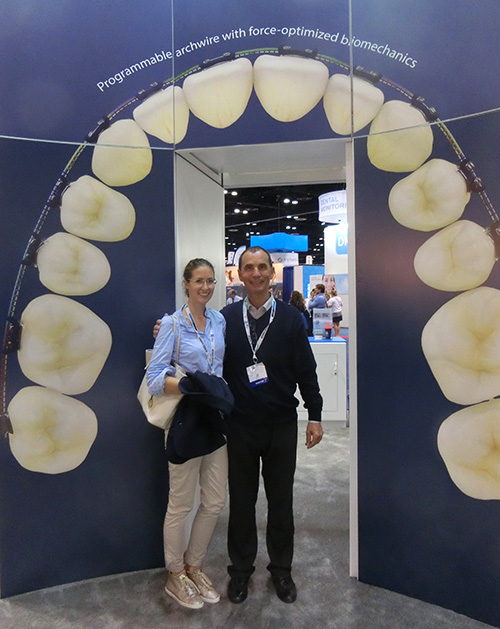 Doc. Plattner with son Florian at the Damon Symposion in Los Angeles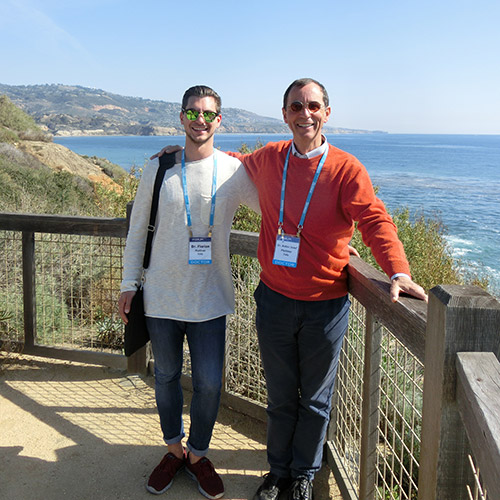 Dr. Plattner with Prof. Hunt at London - WFO Congress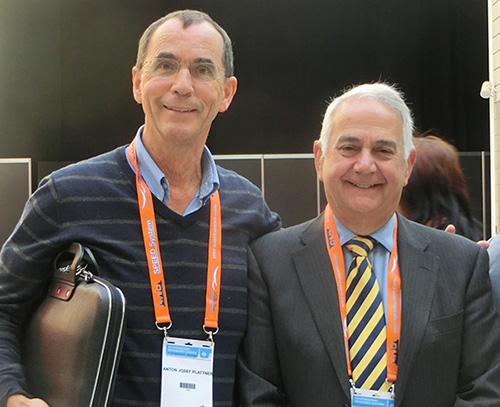 AAO Congress in San Francisco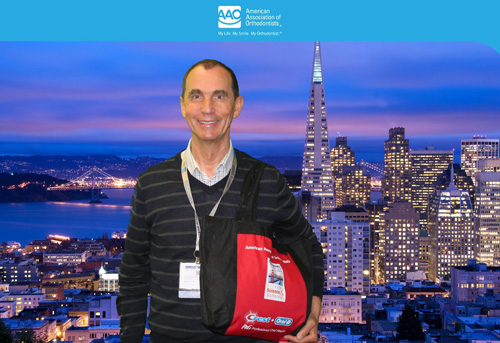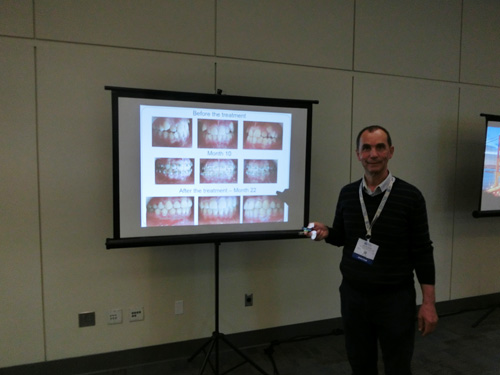 Damon-Forum Orlando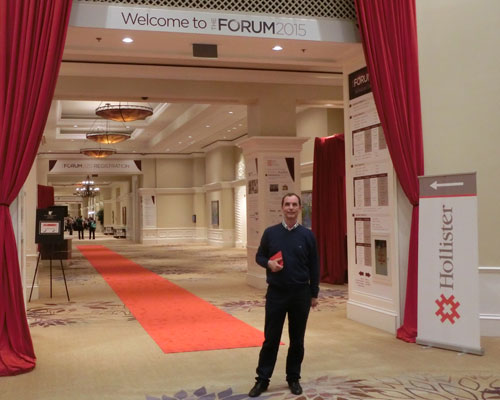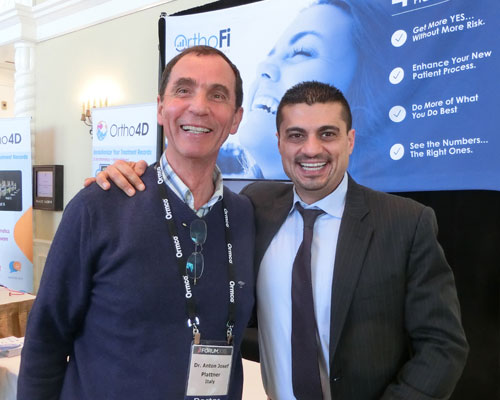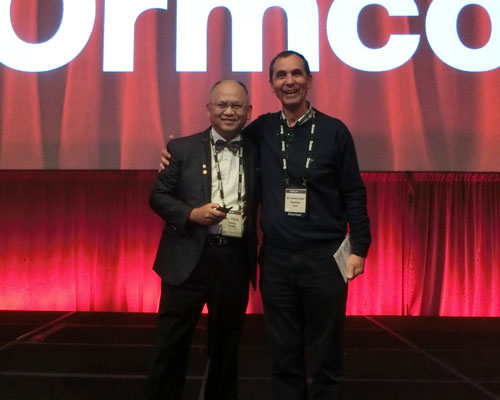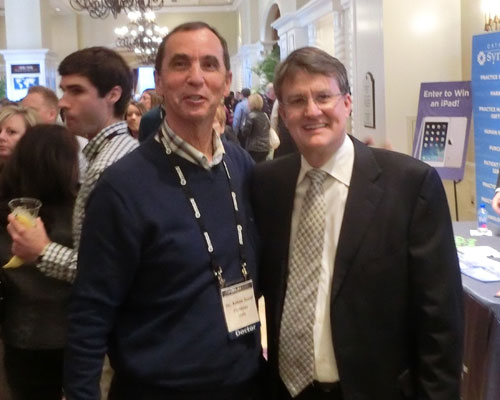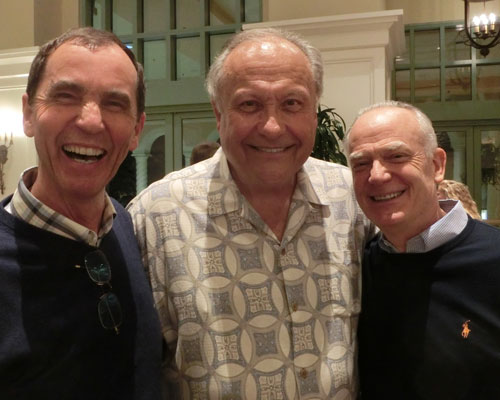 Participation at the Damon-Forum in Orlando with worldwide bests orthodontists.
Prof. Chris Chang, Prof. Damon, Prof. Badavi, Prof Bagden, Prof. Sarver, Prof. Giuducci, ...
The Royal Hospital at London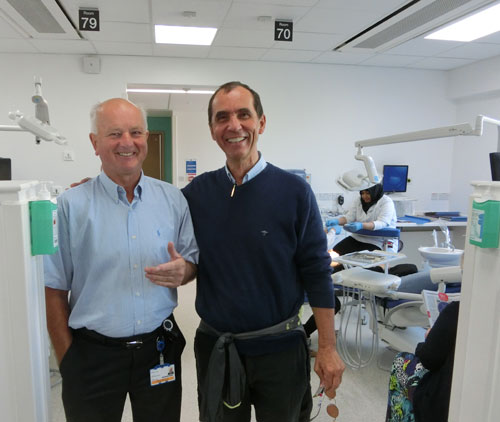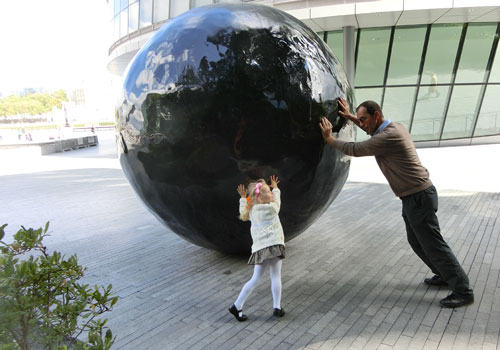 Office course at Taiwan in Beethoven clinic with Prof. Chris Chang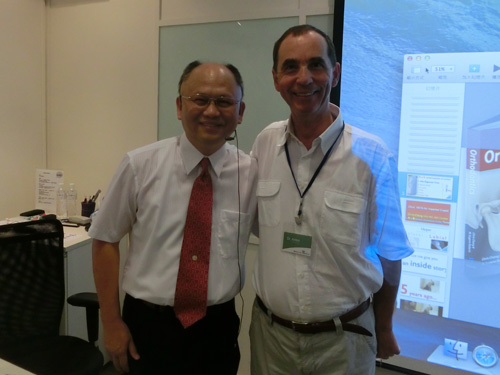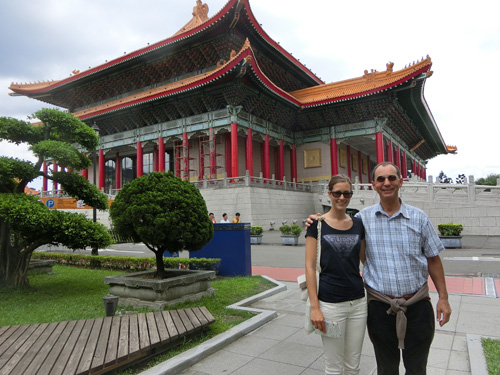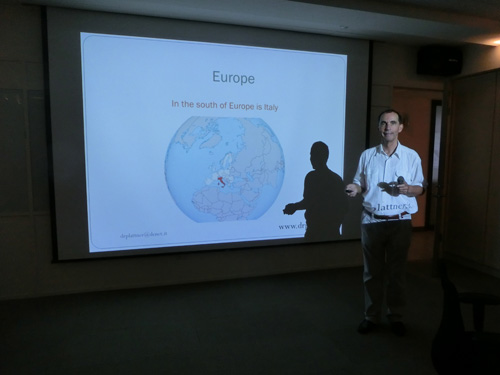 AAO Congress at New Orleans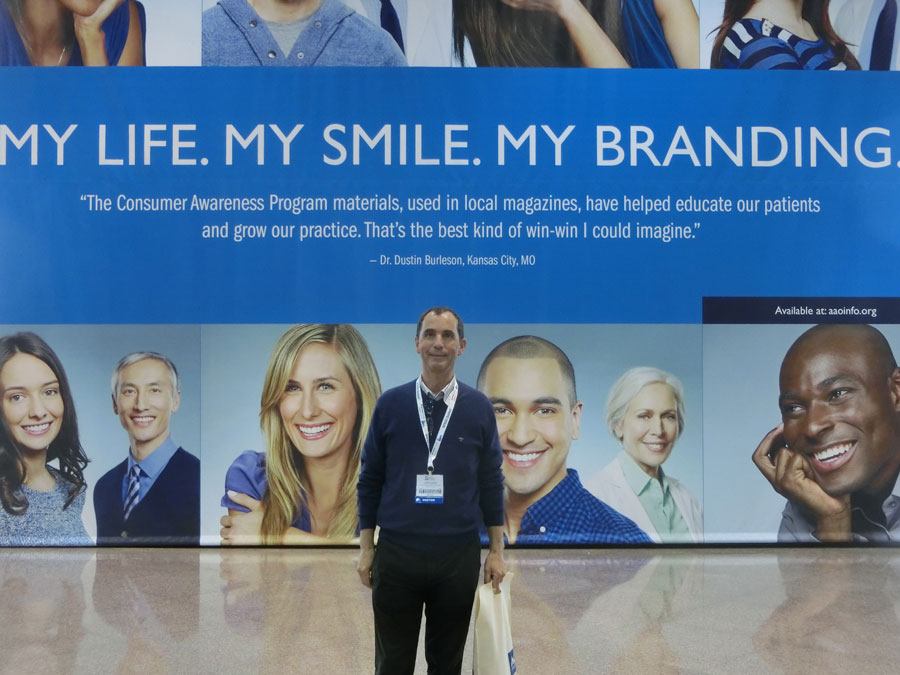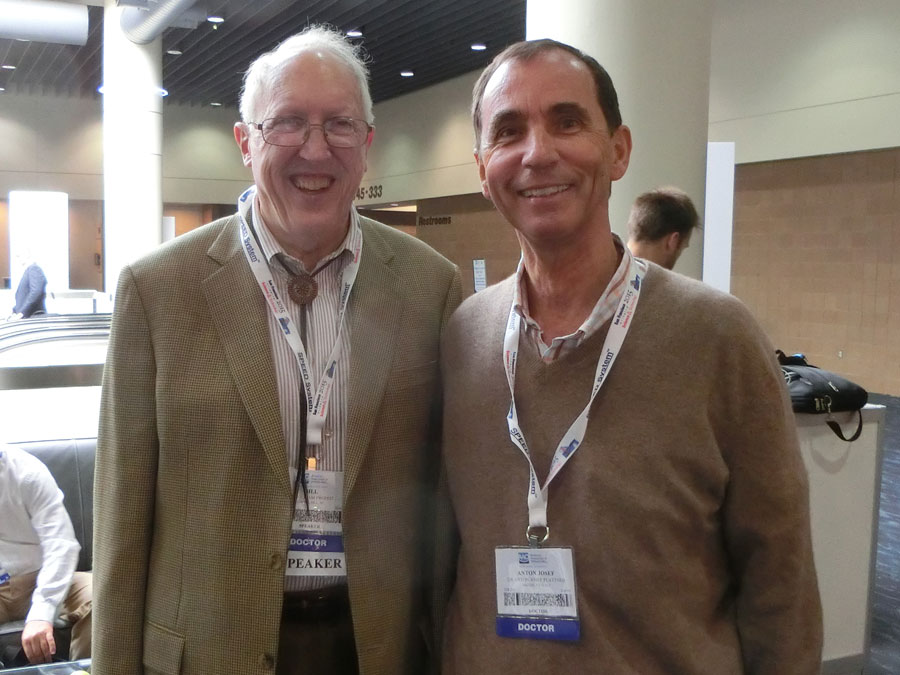 With Prof. Proffit
Congress at Phoenix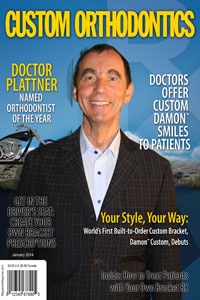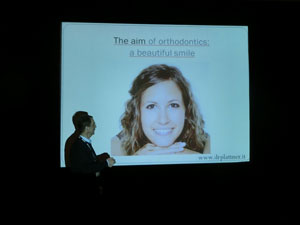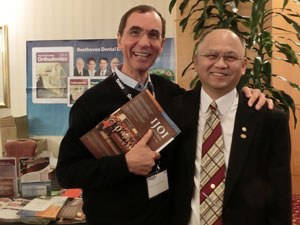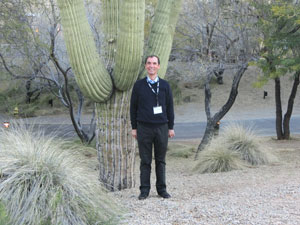 World Congress
In Philadelphia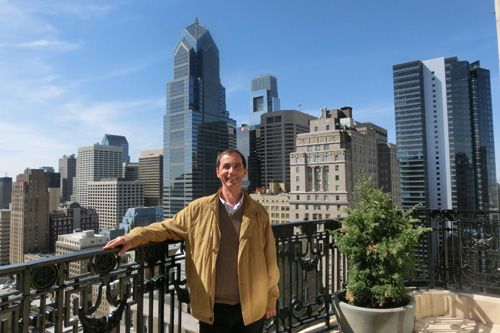 Dentist with passion
Interview with Dr. Anton Plattner on trends in dentistry
"Standstill means going backwards", so goes a famous saying. Also the renowned dentist Anton Plattner from Brixen believes in it. Therefore he invests more than 300 hours per year in training events at home and abroad. He is currently the only dentist from South Tyrol, who is doing a master training in orthodontics in Munich. In an interview with "Südtirolerin", the dentist speaks about the future of dentistry.
The "Südtirolerin": You have been a dentist for over 30 years. What has changed regarding the treatment since your beginning?
Dr. Anton Plattner: In the first ten years of my professional experience, dentists had primarily reparative tasks, when the damage had already occurred. Caries treatments were common. Previously, sick teeth had to be pulled out much earlier. They were replaced by removable dentures or fixed bridges. In a complete loss of teeth there was only the possibility of prosthesis (denture). In recent decades, dentistry has made enormous progress. Today the preservation of teeth into old age is the focus. If it's not possible to avoid the loss of teeth, the implants have become standard. The advantages are obvious. Thanks to the anchoring with a titanium screw directly into the jawbone, the adjacent teeth must no longer be polish. The healthy tooth structure remains. Contrary to popular opinion, implants are also cheaper, because only missing teeth need to be replaced. Unlike bridges, implants can be maintained like your own teeth. Finally, also the optical result is more beautiful. Implanted teeth are indistinguishable from real ones.
Published in "Südtirolerin" (Read the original article)
The "Südtirolerin": For many years you have been visiting world congresses around the globe. Why does a South Tyrolean dentist take part at these events?
Dr. Anton Plattner: Here the Olympic motto is true: Being there is everything. As part of these conferences with over thousand dentists and 300 exhibitors the best dentists in the world speak about news in dentistry and present the latest results. For five years, curiosity has been making them attractive to me. They are a unique opportunity to get to know colleagues and to network internationally. My global network comes, ultimately, to my patients good, because in special cases I can discuss with other specialists about it.
The "Südtirolerin": What's new in implantology?
Dr. Anton Plattner: Implantology is marked by rapid advances. There are new teeth in no time. A natural imitated tooth root made of titanium is inserted into the jawbone. Subsequently, a temporary restoration is placed. The titanium screw is healed after about two to three months and the temporary restoration is replaced by the crown made by the dental technician using an impression. It fits perfectly in shape and colour to the remaining teeth. Thanks to implantology, you can have teeth also with a very old age. For example, I have recently supplied a 90-year-old patient with implants. Even with few bones, implants can be placed, thanks to shorter screws.
The "Südtirolerin": What are the latest trends in the jaw-regulation?
Dr. Anton Plattner: Crooked teeth are no fate anymore. They can be treated simply and well. Unlike the past we are now working with very delicate and modest forces. The treatment is less painful and faster. The teeth are not only moved in the bone, but with the bone. Within a short time, the jaw becomes wider and the smile more beautiful. Unlike the past, nowadays, at the regulation the face is involved in the diagnosis and the treatment, so that the teeth are in perfect harmony with its own face. But the jaw-regulation has not only aesthetic benefits: Also the prophylactic aspect shouldn't be forgotten: Straight teeth can be maintained easier and better. Tooth decay can be prevented better.
The "Südtirolerin": What's the secret of your success?
Dr. Anton Plattner: I take a lot of time for my patients. The person as an individual is in my centre. My ultimate goal is to search the best treatment for each person in dialogue with the patient. Therefore, I look for information all over the world and invest about 300 hours per year of my free time in training courses. I also put a lot of emphasis on transparency and comprehensive explanation. Confidence is an important cornerstone for the treatment. A major role plays also a competent team in order to look after the patients optimally.
Interview by Barbara Zöll


Radio surgery on periodontal disease
On April 2, 2012, Dr. Anton J. Plattner gave a live consultation in RAI Sender Bozen from 9 to 10 o'clock about periodontal disease. Periodontal disease is the second most common disease after caries. In South Tyrol, more than half of the population is affected by this disease. Dr. Plattner has offered in the live show tips and tricks on how to avoid the disease and what to do if you are affected.
Dr. Plattner is grateful for the invitation of Rai Sender Bozen. "I hope that my message of dental conservation was understood by the audience."
30 years in the service of dental health
Dentist Anton Plattner celebrated on his 30th career anniversary in Sarns on April 6, 2012.
His profession is his great passion. It wasn't possible to overhear that during his lecture on the occasion of his 30th career anniversary. The dentist Anton J. Plattner from Brixen reported with an infectious enthusiasm about the various possibilities of modern implantology – his favourite topic, for which he invests every year countless hours of training and for which he also likes jetting around the globe. It's not for nothing that many patients have been trusting him for 30 years, among them the bishop Wilhelm Egger, who recently died, and from whose estate the dentist was awarded a medal of merit in consideration for his work. After the vivid presentation the evening ended sociable. His daughter Barbara framed the feast on her harp.
Published in "Südtirolerin" (Read the original article)
Practice celebration 30 year – Dr. Plattner
The journal to the anniversary
TOPICS:
1. A look back
2. The current practice
3. Development
4. "Stillstand means going backwards" – conferences around the globe
5. 8000 in the practice:
a. Dental surgery – Gone off the rails?
b. Implantology – the "new" dentistry
c. Prevention is half the battle – The prophylaxis is the future
6. What is the secret of his success?
7. Puzzles – Jokes – Kids page
(Read online)
Paint – a passion
Some images by Dr. Plattner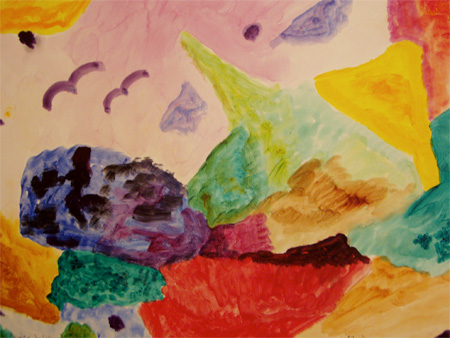 Two crows in the mountains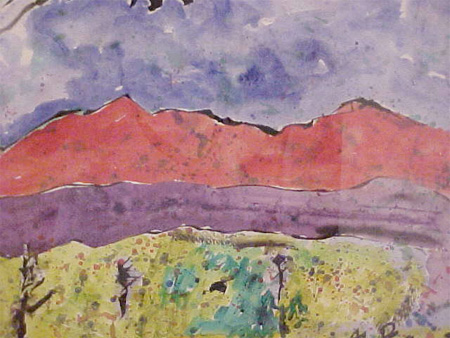 Meadows before being cut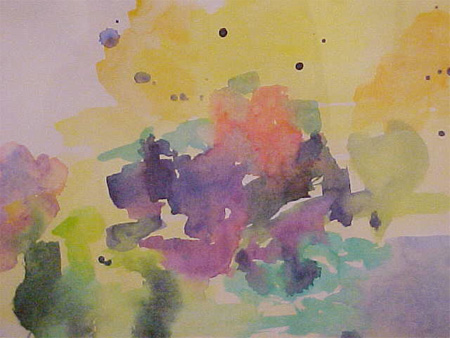 Summer Dream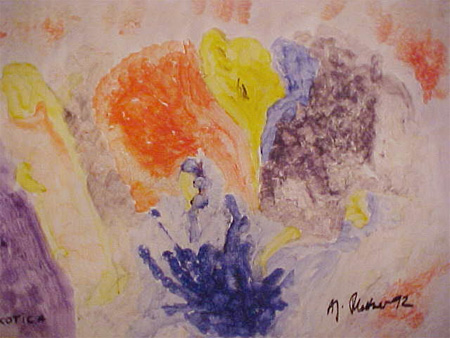 Exotica
"This picture was the last one for the birth of my fourth daughter and it has been decorating the waiting room of my practice for almost 20 years. It is my favorite picture, because it's a good end for my painting career!
The perfect smile
News from the dentistry

Who doesn't want a perfect smile? The stars show as the way: Teeth as snow, perfectly straight radiate from the covers of glossy magazines. Many people take them as a model and have their aesthetically perfect smile created through orthodontics. Anton Plattner, a known dentist from Brixen, who can look back on many years of professional experience, speaks in "Südtirolerin" about the innovations and changes in dentistry.
The "Südtirolerin": Mr. Plattner, what is important in dentistry in particular?
Dr. Plattner: The most important thing is the right indication, which is the correct diagnosis. Therefore I believe that a dentist must have a wide range of knowledge. Dentistry, similar to the holistic medicine, depends on the fact that the teeth of the adjacent regions aren't involved. Thus, the advice is much easier. With the correct diagnosis, the current success rate is much higher than before, for example in implantology, at about 97 percent.
The "Südtirolerin": What were the changes in dentistry in the recent years?
Dr. Plattner: Over the last 20 years a lot has changed, because when I first started practicing, we had a completely different knowledge. At the beginning of the 80s we still worked a lot with prosthesis. That means, if you wanted to replace a missing tooth, you also had to polish healthy teeth, in order to place the fix teeth in between. It was more a form of reparative dentistry. In the 90s, however, there was a big step forward: Implant dentistry has become a common method. With this method, missing natural tooth roots are replaced, mainly by a titanium screw that is anchored in the jawbone.
The "Südtirolerin": Is there a noticeable qualitative difference between natural and implanted teeth?
Dr. Plattner: Rejection of implanted teeth is very low. The patients who are treated with implants have hardly any problems with them. Visually seen there is absolutely no difference between natural and implanted teeth.
The "Südtirolerin": How do you see the future of dentistry?
Dr. Plattner: People today pay much more attention to their teeth and go regularly to checks. The dentist of the future will have less to do with the repair of the teeth, but will go over to prophylaxis and will be a "dental consultant". Maybe one day the progress will make it possible to vaccinate against tooth decay, fillings are then superfluous. Already in the last years the treatment steps in dentistry have become much easier – also considering the material. This trend will surely continue. The orthodontics will always be necessary, only cases of tooth decay will become less and therefore also fillings and implants.
The "Südtirolerin": What can you do, in addition to cleaning your teeth, to guarantee that your teeth will remain you longer?
Dr. Plattner: The most important thing is probably the constant care. You should visit at least twice a year the dentist of your choice. That is probably the best investment. The worst thing you can do, is letting your teeth degenerate completely to then restore them cheaply abroad.
The "Südtirolerin": What fascinates you personally in dentistry?
Dr. Plattner: A very interesting area for me is the orthodontics. It is my greatest joy and challenge to provide my patients with a beautiful and untainted smile. It's fascinating what you can do with today's means, for example moving crooked teeth with braces and bring them into the right position.
Published in "Südtirolerin" (Read the original article)
Good news from the dental globetrotter
Dr. Anton Plattner about the benefits of modern dentistry
The dentist Dr. Anton Plattner from Brixen is on the way – in the name of dentistry. He attends worldwide courses and international conferences to always be up to date and to be able to offer his patients the best treatment available. Every year, he invests about 300 hours of his free time in training courses. Teeth contribute to a large part to the overall appearance. A beautiful, bright smile signalizes attractiveness and health. If a person is unhappy with his teeth, he has automatically more serious and perhaps tense facial features, because he does not dare to laugh, or because he is ashamed, or because he is embarrassed to "show teeth". But it doesn't have to come so far. Today there are thousands of possibilities in dentistry to remedy this. But which one is the correct method? Dr. Anton Plattner visits every year several courses and conferences around the world, for example, he was on a big orthodontics congress in Boston-Convention-Center/USA, a discussion platform for 18,000 colleagues. Here he was able to talk with dentists from all over the world and to obtain a detailed picture of the current state of dentistry.
The "Südtirolerin": Dr. Plattner, everyone speaks of crisis, also in dentistry?
Dr. Anton Plattner: I would say now is a good time for dental treatment. Because today there are many new, simpler and less painful methods, to give the patient a lasting, beautiful smile. Even in times of crisis, one should not forget how to laugh.
The "Südtirolerin": What are the priorities and advantages of the "new" dentistry?
Dr. Anton Plattner: In implantology and jaw adjustment. It's incredible, but I can now provide a toothless jaw with dental implants and attach fix crowns on it. That means, the patient has fixed teeth up to his dead, almost real. This is a huge step forward, especially for edentulous patients! The chances of success here are so great that I can offer my patients the following: If his jaw repels the implant, the patient must not assume the costs of the procedure. But that happens extremely rarely. Implantology has proven itself also in the single tooth restoration. Only rarely a healthy tooth has to be sacrificed for a bridge. So we dentists meet more and more our own standards, because the first concern in dentistry is: Maintain healthy teeth. Implantology is now standard and without it there wouldn't be any dentistry and orthodontics anymore.
The "Südtirolerin": And what's new in ortodontics?
Dr. Anton Plattner: The special features here are the subtle forces with which we work. Using orthodontics (braces), you cannot only move the teeth in the bone, but with the bone. The jaw becomes broader (5-10 mm!), the teeth straighter and the smile more beaming. The biggest advantage is that you hardly ever have to pull healthy teeth. The treatment works for both children and adults,it is more comfortable and takes less time. In May in Boston at the World Congress, I could see that this orthodontics is not a fashion trend. For me, working with the old methods of treatment wouldn't be possible. Also new are the mini implants. With these delicate titanium implants (8-10 mm long, 1.8 mm wide), you can prevent quite some jaw surgeries. I also use them for a fixed temporary tooth, for example after an orthodontic treatment, when a tooth is not created. If the bone is fully grown, with about 18 years, the tooth space can be supplied with a fixed implant.
The "Südtirolerin": There are surely hundreds of implant systems. After which criteria do you make your decision?
Dr. Anton Plattner: Well, that's like in professional sports. Very important are certainly the knowledge and the skills. But no matter how well a skier can ski; if he has a Ski from inferior materials, he will not win the race. And so it is with me. The material has an immense influence on the outcome of my work. I have found for me the best and most comfortable material system and I'm very happy with it. To find the best material and treatment system, I have traveled the world.
The "Südtirolerin": Thank you very much for the interview, I wish you a lot of success with your work.
Tireless dedication
The dental practice of Dr. Anton Josef Plattner celebrated on April 6, 2012 its 30th anniversary. For the occasion, the dentist invited friends and relatives to a small anniversary celebration in the "Bildungshaus" of Sarns.
Published in "Südtirolerin" (Read the original article)
"The person as an individual is at the center and the treatment method is always chosen individually" says the dentist Anton Josef Plattner from Brixen, who has been leading successfully his practice in the Hofgasse since 1981. This maxim seems to be the recipe for Plattner's success – and the continuous learning: "I'm always getting new information and lots of knowhow in retraining courses." Therefore, Plattner is indeed constantly on the move: During the recent years he attended countless training courses and conferences in Chicago, Vancouver, Orlando, Mexico, New York, Denver, Las Vegas and even in Hong Kong. "I invest 300 hours of my free time per year in training courses", Plattner says and that is "in a time of continuous development absolutely necessary: You can obtain a detailed picture on the current state of dentistry". Plattner is specialized in jaw regulation and implantology – "in these areas there has been an incredible development in the last years". Also the familiar and friendly atmosphere in the practice contributes to the patients' satisfaction – "and of course my competent team", Dr. Plattner explained, who would like to stay the dentist of trust of his patients for some more years. His successes include not only beaming smiles and beautiful teeth, but also a medal of bishop Wilhelm Egger. The dentist got it for the "smile of the bishop" to which he contributed as his dentist. The success and his philosophy agree with the proud father of five children.