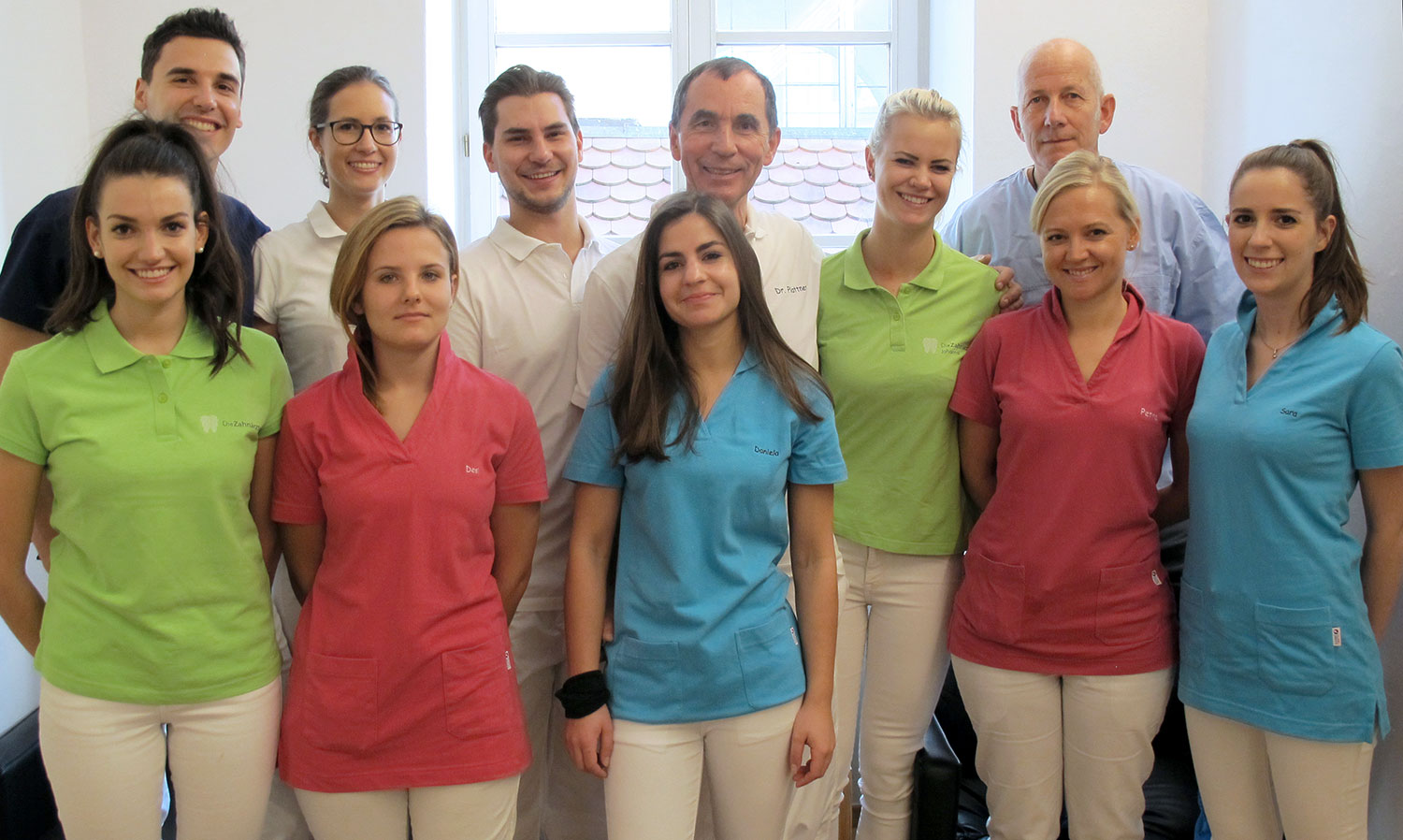 Welcome in the dentist practice Dr. Plattner.
The team Dr. Plattner wish you all healthy teeth!
We would like to introduce the practice online and give you a brief insight into the different specialties of dentistry.
You're also welcome to come directly.
You best make an appointment – we are open on Monday and Tuesday from 7:30 to 12 o'clock and from 13 to 18 o'clock, on Wednesday from 7:30 to 16 o'clock, on Thursday from 7:30 to 15 o'clock as well as on Friday from 7:30 to 11 o'clock.

We look forward to seeing you!